We've all seen them. Those colourful rubber widgets fitted to professional players' racket strings.
Sometimes known as doughnuts, gummies, worms, damps or shock absorbers – we just call them dampeners.
But what are they for? Do they help your game? Do they prevent injury? Should you use one yourself? And if so – which one should you buy???
Stay tuned for our practical guide to the world of vibration dampeners.
What is a tennis racket dampener?
A racket dampener is a small piece of rubber or silicone inserted into the tennis racket strings.
As the name suggests, dampeners are designed to absorb the vibrations from the string bed as it makes contact with the ball.
They were first introduced by René Lacoste in 1964 to help prevent injury, specifically tennis elbow.
Since then they've become extremely popular at all levels of the game with the majority of professionals on the ATP and WTA tours making use of them.
Different types of dampeners
Although they come in all different colours and designs, there are two main types of string dampeners. The Button and the Worm.
Button Dampeners
Button dampeners are usually circular or square in shape. They slot into place in between two of the racket's main strings.
Traditionally they feature the brand's logo but these days there are lots of fun, novelty designs if you want to express your individuality on court.
As a result these make a good cheap gift for the tennis lover in your life.
Worm Dampeners
Worm dampeners are longer strands designed to be threaded around a number of strings.
They're slightly more tricky to fit than button dampeners but some players prefer them as they're in direct contact with more strings making them marginally more effective.
Do String Dampeners work?
There's some controversy over whether dampeners actually work but really it depends on your expectations.
They definitely do absorb vibrations as you'll hear when you start hitting with one fitted.
Without a dampener the string bed tends to make a high pitched 'ping' sound which some players find irritating. With the dampener fitted that 'ping' becomes a more satisfying 'thwock'.
Most players also report that a dampener softens the feel of the shot, particularly the jarring impact of a mishit.
But there have been a couple of scientific studies into the effects of string dampeners which suggest that any reduction in vibrations to the arm is minimal to non-existent.
According to those studies, string dampeners won't reduce your chances of injury or do much to protect your joints.
So….Should I Use a String Dampener?
Even though the studies question the protective potential of string dampeners, they do acknowledge their psychological and acoustic benefits.
And there are plenty of professional and club level players who swear by them.
The good news is that dampeners are nice and cheap so our advice would be to try them out for yourself.
But if you are worried about tennis elbow or related conditions we would advise investing in an arm-friendly racket.
You should also be aware that it's possible to adjust string vibration, comfort and performance by adjusting the string tension. Or selecting a different type of string.
How to fit a dampener?
According to the ITF's regulations dampeners may only be placed outside the pattern of the crossstrings of the racket.
So the most sensible place to put a button style dampener is in the centre of the main strings, just below the bottom cross string.
Just slip one of the main strings inside the slot on the edge of the dampener and then squeeze or bend it to click in on the other side.
Now slide the dampener up until the top edge slots in to the bottom cross string.
The dampener should be in contact with the strings on three sides.
A worm style dampener is slightly trickier to install, requiring you to weave it in between the main strings.
Take care not to overstretch it though as it may snap.
What are the Best Tennis Dampeners?
Thinking of trying out a dampener for the first time? Here are some of the best on the market.
Wilson Pro Feel are the classic button style dampeners. They're made of an elastothane polymer which does a decent job of absorbing harsh vibes on contact with the ball.
Used on the pro tour by the likes of Aryna Sabalenka and Emma Raducanu they come in a variety of styles. We prefer the classic Wilson 'W' shape but the iconic Pro Staff design is pretty nifty too.
---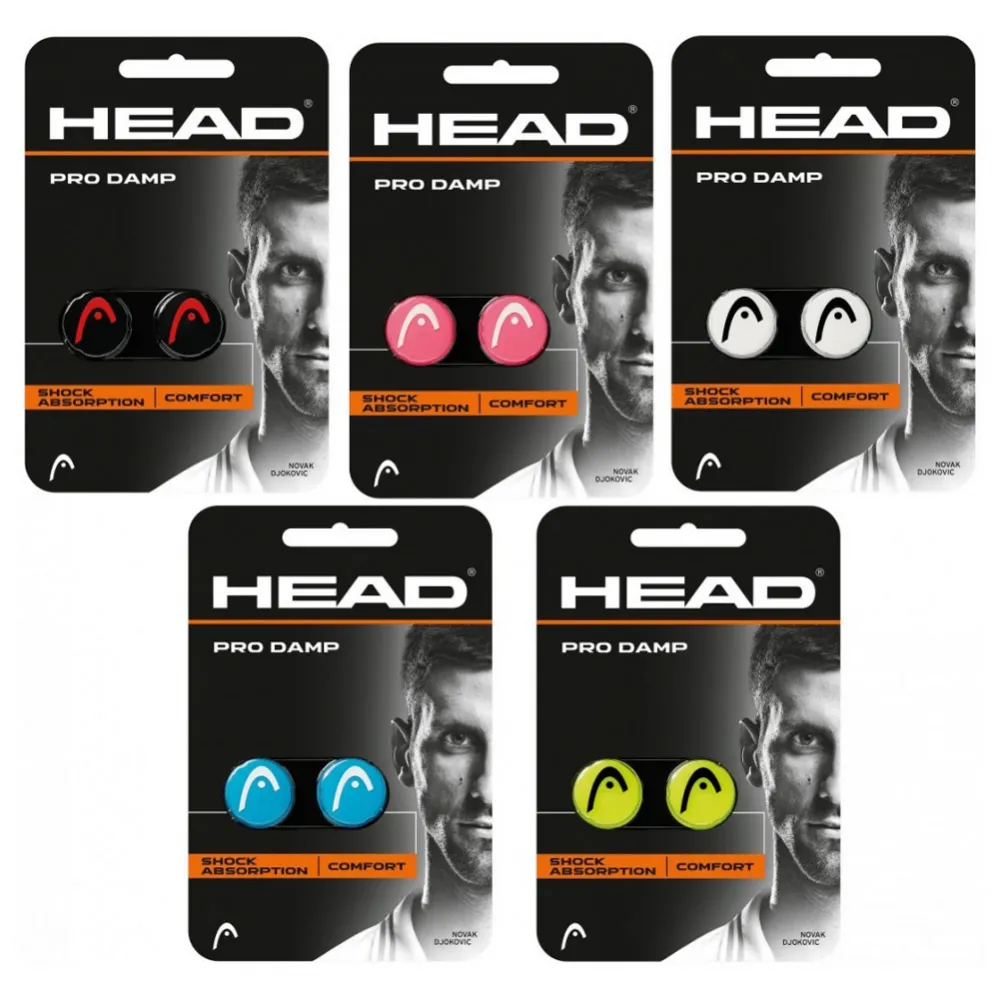 The Head Pro Damp is one of the most popular dampeners on the professional tour, most famously used by Novak Djokovic.
It features the Head logo in various colours and slots easily into the string bed.
If you prefer you can buy Djokovic's personalised version.
---
A classic one this, the Tourna Damp has been popular on the professional tour for many years. It features a doughnut style circular shape that fits securely in the string bed.
These were originally used by Pete Sampras back in the day and these days you'll see Andrey Rublev and Fabio Fognini sporting them.
Simple. Effective.
---
These worm style damps are filled with gel to increase shock absorption.
They're also extremely lightweight so won't affect your swingweight in any way.
They do have a tendency to break over time as they're so lightweight and delicate but fortunately they're pretty cheap and so easy to replace.
---
If you like the effectiveness of the worm style dampener but find them annoying to fit, you might like this.
The ADV Dampener covers multiple strings but has a groove system that allows it to just click into place on the string bed.
Each pack comes with three types of dampener offering different levels of absorption so you can experiment and find the right one for you.
---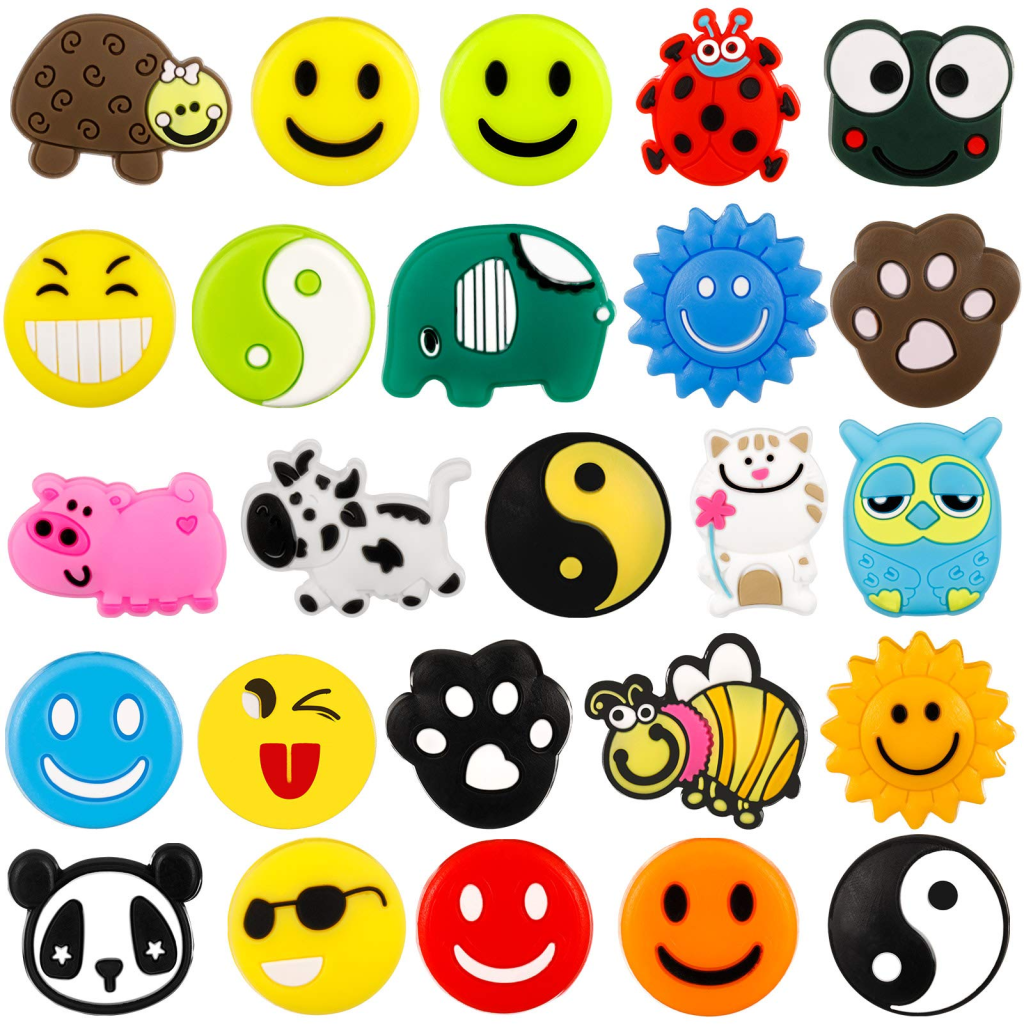 If you're buying for a kid (or just want to bring out your inner child) these are a great choice.
You get 25 dampeners in a pack featuring a variety of fun, cute designs.
They may not be the most high-tech solution but they do the job, are fun to use and offer great value.
---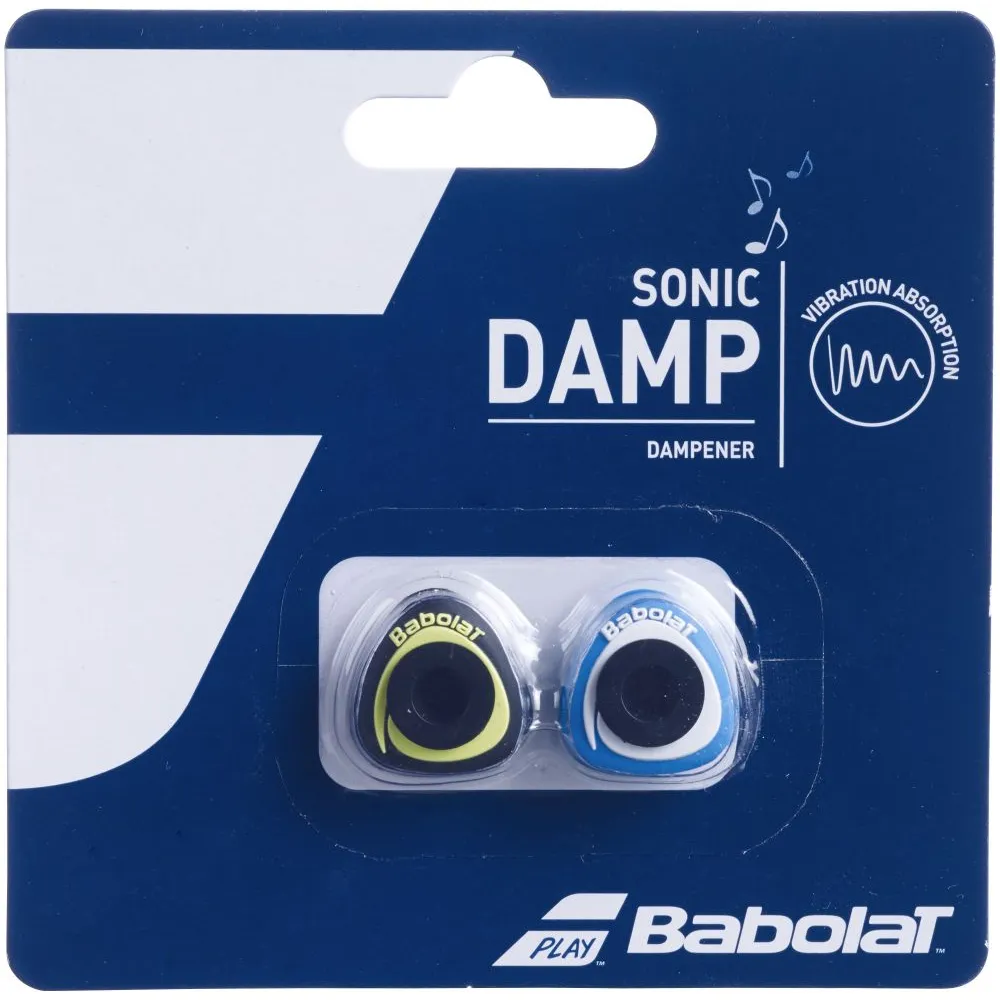 Want to emulate players like Rafa Nadal, Felix Auger Aliassime or Holger Rune?
Try out these Babolat Dampeners. What makes them unique is you can adjust the level of dampening on offer by removing the plastic insert in the middle.
Worth a try if you're not sure whether a dampener is for you.
These are also available in Wimbledon or Rafa Nadal designs.
---
Our final choice is for the animal lover in your life. 
These fun and well-designed shock absorbers are made from a soft PVC and come six to a pack.
You can choose from a variety of cute animal designs from sharks to unicorns.
Like the Susurro ones above, these could make a great gift.
---
If In Doubt, Do It Yourself
Hopefully this guide has helped you decide if a tennis dampener is right for you.
Remember, if you want to save money you could always opt for a DIY approach and make a dampener of your own. Just take a size 64 rubber band and tie it to the lower main strings of your racket.
Sound a bit basic? Don't scoff! It was good enough for Andre Agassi and Maria Sharapova!