The annual event, held in Cincinnati, Ohio, has a rich history and attracts fans from every state and around the globe. In this article, we'll delve into the tournament's history, provide details about this year's event, offer tips for attending and suggest nearby attractions and hotel recommendations.
History of the Event
The Cincinnati Open is the oldest tournament in America that still takes place in its original city. It dates back to 1899 and has been a mainstay on the ATP Tour since 1974. As one of only nine Masters events in the calendar it's one of the most high profile and well attended tournaments of the year, known for its world-class competition and top-notch facilities.
The event takes place at the Lindner Family Tennis Center in Mason, Ohio which contains four permanent stadia making it second only to the Grand Slam venues in terms of size. In fact it welcomes around 200,000 spectators each year.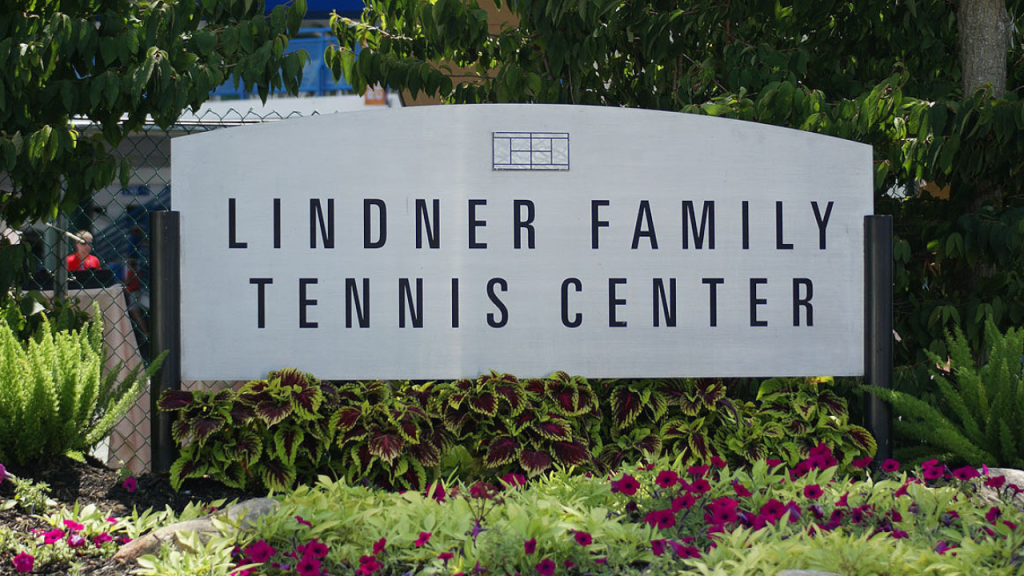 Though played on clay up until the 1980s the tournament is now played on DecoTurf II, a hardcourt surface.
This Year's Tournament
The tournament takes place mid-August, and is usually seen as a prelude to the US Open a few weeks later. The 2023 ATP Cincinnati Open is scheduled to take place from August 12th to August 20th.
Prize Money and Ranking Points
The Cincinnati Open offers substantial prize money and valuable ranking points for participants. As of 2023, the tournament boasts a total prize pool of $6,056,280 for the men's singles competition and around half of that for the women's. As an ATP Masters 1000 event and a WTA 1000 event too, the winner of either singles tournament receives 1,000 ranking points which can significantly impact a player's standing in the rankings.
Tickets and Pricing
To attend the ATP Cincinnati Open, fans can purchase tickets through the official tournament website. Ticket prices vary depending on the seating category and the day of attendance. Generally, prices range from $20 to $200 per day, with premium tickets available for select matches. But given its popularity we'd advise booking tickets well in advance to secure the best spots!
Notable Winners
The Cincinnati Open has witnessed some memorable performances over the years. The winners' list reads like a who's who of tennis superstardom. Men's champs include Andy Murray, Novak Djokovic, Rafael Nadal, Andre Agassi, Ivan Lendl, John McEnroe, Pete Sampras, Stefan Edberg and the youngest ever winner, a 17 year old Boris Becker.
But the record for most wins is held by Roger Federer who's won the tournament seven times, with victories in 2005, 2007, 2009, 2010, 2012, 2014, and 2015.
On the women's side it's a similar story. Champs include Virginia Wade, Margaret Court, Maria Sharapova, Simona Halep and Serena Williams.
Chances are, if you nab a ticket you're going to get to see some tennis royalty.
Attractions and Hotels Nearby
While attending the ATP Cincinnati Open, visitors can explore the many attractions the city has to offer. Some popular nearby attractions include:
Cincinnati Art Museum: Showcasing an extensive collection of artworks from around the world, this museum is a must-visit for art enthusiasts.
Cincinnati Zoo & Botanical Garden: Known for its diverse range of animals and beautiful gardens, the zoo is great for all ages.
Great American Ball Park: Baseball fans may want to catch a Cincinnati Reds game at this iconic stadium located nearby.
When it comes to accommodation, Cincinnati offers a range of options to suit various wallets. If you're on a budget, the Hampton Inn & Suites in Mason is a reasonably priced hotel located close to the tournament venue. It offers comfortable rooms, complimentary breakfast, and convenient access to other city attractions.
If you're looking to splash out, the 21c Museum Hotel Cincinnati features stylish rooms, an onsite contemporary art museum, and a rooftop bar with panoramic views of the city.
Tips for Visiting the Event
For in depth advice on attending tennis tournaments you can check out our useful guide here. But to make the most of your experience at the Cincinnati Open, consider the following tips:
Arrive early: The tournament attracts a large crowd, so arriving early will allow you to find parking and secure a good seat.
Stay hydrated: Cincinnati summers can be hot and humid, so it's essential to stay hydrated throughout the day. Bring a reusable water bottle to refill at the water stations available at the venue.
Follow the schedule: Stay updated with the match schedule to catch your favorite players in action. The official tournament website provides detailed schedules and live scores.
With its rich history, stellar lineup of players, and exciting atmosphere, the ATP Cincinnati Open promises an unforgettable experience for tennis fans. Whether you're an avid follower of the sport or simply appreciate world-class competition, this tournament is a must-see event.